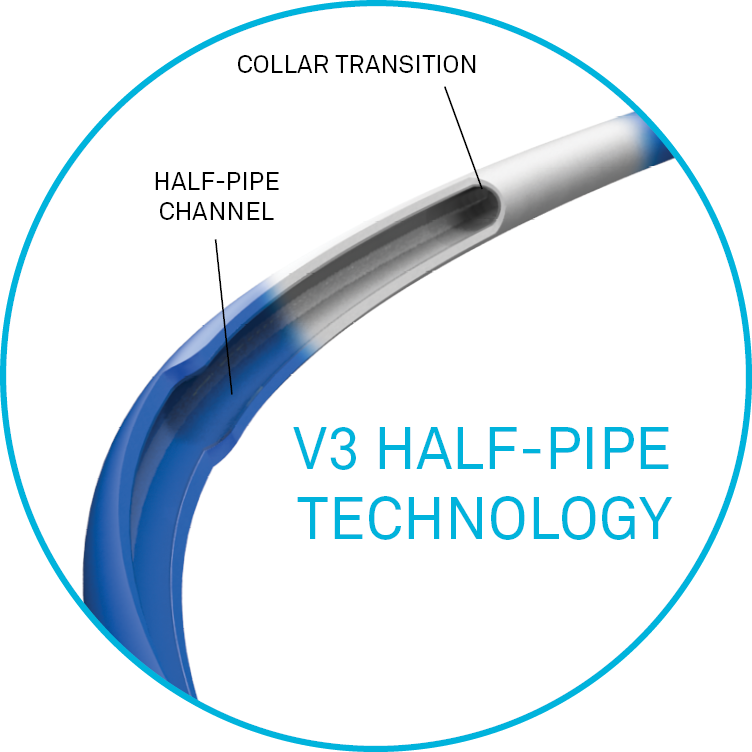 Half-pipe technology
The half‑pipe channel is designed to minimise device/collar interaction by directing and aligning devices through the collar transition, facilitating smooth device entry and seamless delivery.
Tortuosity tested
From challenging lesions to impossibly acute angles, percutaneous coronary interventions have grown more complex. Since being introduced, GuideLiner Catheters have been recognised by interventionalists as essential tools for addressing difficult anatomies.
Available in five sizes: 5, 5.5, 6, 7 and 8 Fr.